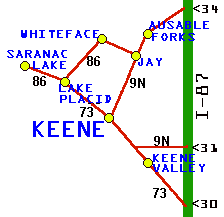 Bill Amsterlaw
P.O. Box 183
Keene, NY 12942
518-576-9535
We are located on Rt.73 in Keene. It is the first house southeast of the sandpit. There is a large stone wall facing the road.

If you have questions, you might find answers on my replies page.

Click here to send me a message.