UPDATE: MARCH 2 0 0 1

Here is what home looked like when we moved to Keene, NY in October 2000. The studio still needs to be built. The home in Plattsburgh 1 hour away is still unsold and needs some work. I still need to move all my equipment and supplies from Plattsburgh to Keene.

I have no carpentry experience, but I want to do this whole project myself. I have been preparing myself to do this through the long winter.

I have revised my ideas for a new studio several times. I am glad I did not proceed with my first plan. The ideas keep getting better - more functional, more affordable, and more in tune with the setting.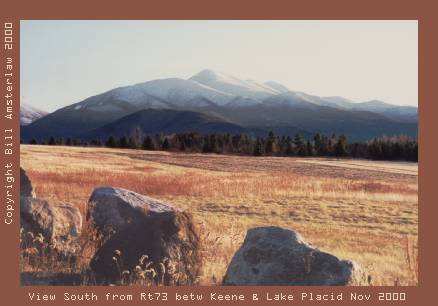 This is an exciting time for me. I have never felt more free. I am awed every day by my surroundings. We are situated in the high-peaks region of the 6-million acre Adirondack Park near unsurpassed scenery and outdoor activities, world-class sporting events, and historic landmarks ... in a pristine slow-changing community that has long been a mecca for artists and intellectuals.

There is a deposit of workable low-fire clay only 100 yards from my back door. In the 1800's, there was a brickworks in Keene. There is an abundant supply of scrap wood in the area from sawmills. I have been thinking about evolving in the direction of a traditional country pottery, using local materials as much as possible and firing with wood. However, I have time to think that over. In the meantime, I will continue working with my electric kilns.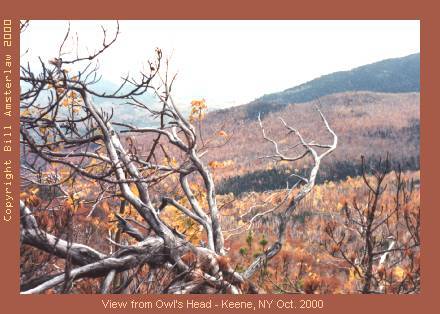 I am surrounded by unspoiled woods and majestic mountains.There are no crowds, competition, pressure, noise, or crime. The harsh weather and lack of commercial development selects only the hardiest of souls to live here. The atmophere invites contemplation and expands my awareness of things that have always mattered.

Ill-conceived commercial development could spoil this place. I want to live and work in harmony with what I find here and do nothing which might change Keene's special qualities. I must let my pottery plans unfold slowly and build something that belongs here.